Adagio ★★★★ 11 Ulitsa Bakhrushina, Moscow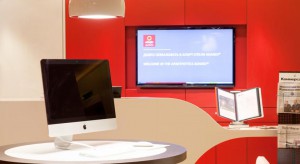 Adagio ****
The Adagio Paveletskaya is a four storey apartment hotel located in the historical and administrative centre of the Russian capital, not far from the Zamoskovorichie Region Authority and the Moscow Land Committee. The Paveletskaya metro station and the aeroexpress to Domodedovo Airport are a few minutes' walk from the hotel.
The hotel offers guests 94 modern apartments, from studios to two and three room apartments fitted out for demanding guests with discriminating taste. Each unit has a kitchen with a dining area, a bathroom with a full bath or a shower and sanitary facilities. The interiors are done in a modern style, with neutral shades predominating.
Adagio provides underground parking, a wellness centre, free Wi-Fi and all the services that the Mercure Moscow Pevetskaya and Ibis Moscow Centre Bakhrusina offer. The hotel has no separate restaurant or café. Guests can prepare meals themselves in the fully equipped kitchen found in each unit.